Opera Project
Get Tickets
12 July 2018 - 13 July 2018
Prospect Theatre, 7:30pm.
Students will be performing two one-act operas of contrasting musical styles, inextricably linked by the theme of marital life and human relationships.
'The Conspirators', a comic farce based on Aristophanes' Lysistrata by the early 19th century composer Franz Schubert, deals with the extraordinary mission of a group of women who respond to their husbands' warmongering by going 'on strike'.
'Trouble in Tahiti' by Leonard Bernstein, reflects profoundly upon the trials of twentieth century suburban married life through the composer's unique musical lense of jazz, broadway and avante garde influences.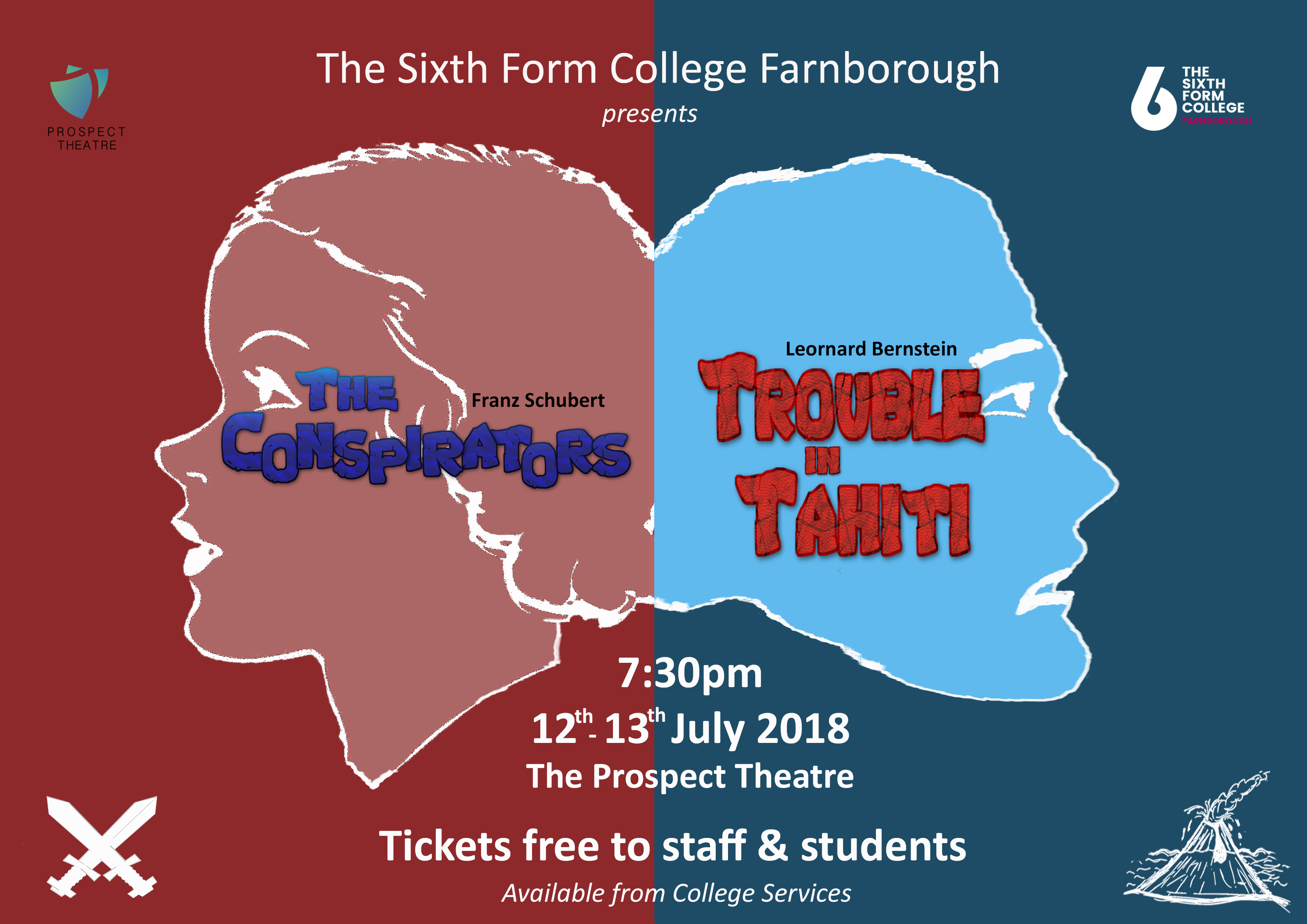 ---
Back to top