Our Courses
We offer a wide variety of courses delivered through several different qualifications. All students have an individually tailored timetable so we can be flexible when agreeing your programme of study with you.
Some of our courses have specific entry requirements which you can find on the individual course pages.
If you do not have grade 4 in GCSE English language and/or maths, you will be required to retake one or both subjects in your first year.

Level 3 - A levels and vocational courses
What's the difference?
A levels are general academic courses mainly assessed through examination at the end of two years.
Vocational courses are equivalent to A level but are more vocationally oriented. Assessment varies per course and can be either all coursework or a combination of coursework and examination.
Level 2 - The Vocational Pathway
We offer a vocational pathway for students who do not currently meet the entry requirements to study level 3 qualifications. It provides a practical, real-world approach to learning which will include a relevant work placement. You will review your own performance regularly and the majority of assessment is through coursework, taking away the pressure of examinations. This pathway is valued for progression into further study, employment and apprenticeships. Your programme of study is put together as follows: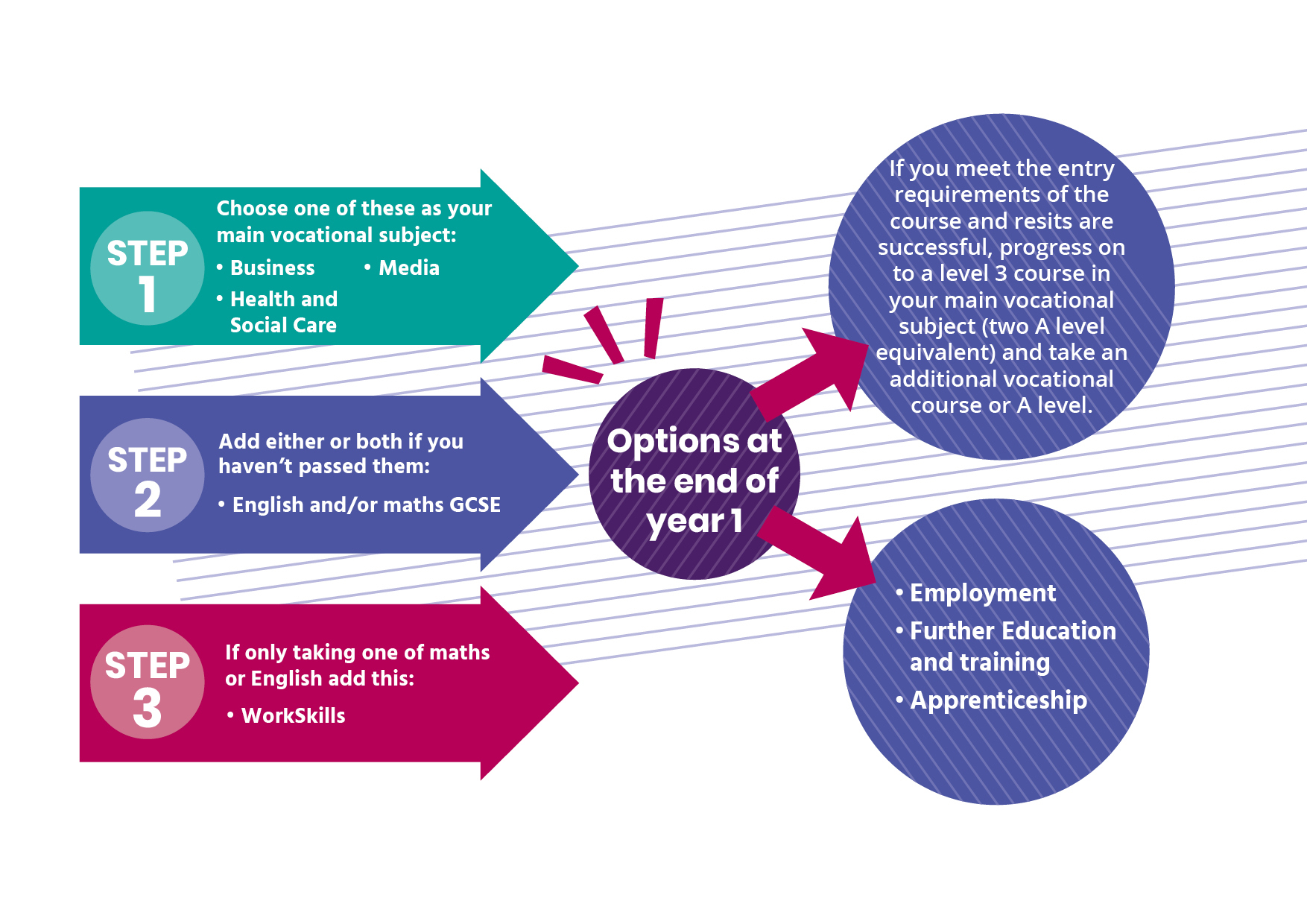 This chart will help you to start thinking about a suitable programme of study.