The Sixth Form College Farnborough is a wonderful place to work and study. The mission of the College is: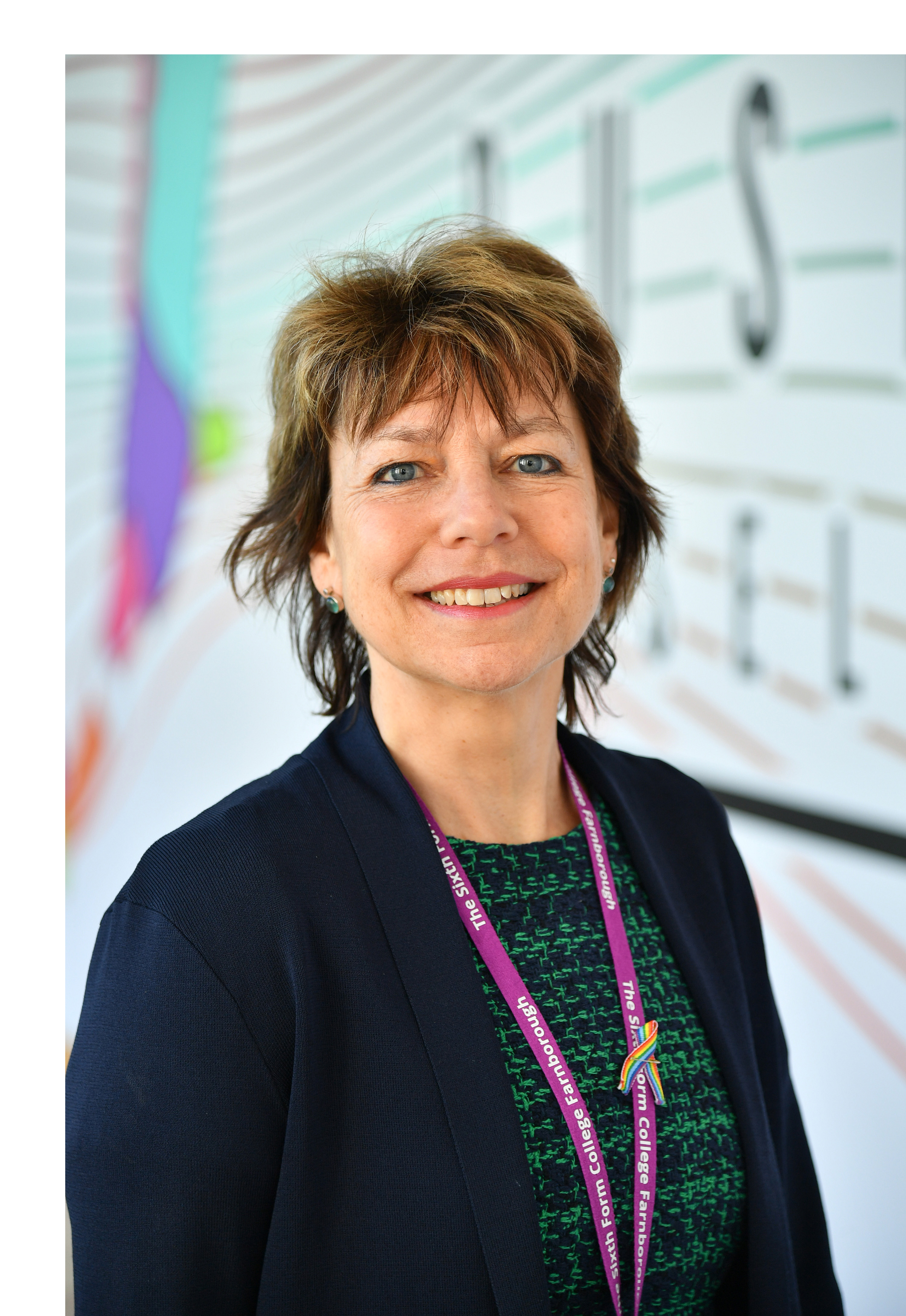 "...to be a distinguished provider of the highest quality education, enriching the lives of all students within a lively, caring community and enabling all to develop the skills to meet the demands of a changing world with confidence."
We have high expectations of our staff and students, and we provide an environment where they can reach their full potential. We recognise that students are unique individuals and so we aim to provide a tailored and bespoke experience for each of them. We offer a mixed programme of study and students can do any combination of subjects that suit their career progression and interests. This means that they can combine an A level subject with a vocational one. Advice about subject choices is given as part of the application process.
The unique combination of dedicated teachers, specialist personal tutors, outstanding careers advisors and enrichment opportunities for all ensures that our students can learn, enjoy and achieve inside and outside the classroom. The learning environment at the College is engaging, inspiring and challenging. Students and teachers learn from each other and this encourages collaboration and teamwork.
We are incredibly proud of our students' many achievements including their consistently outstanding examination results. These exceptional results give our students the best possible choice of career whether that be via university, apprenticeship or employment. However, the Farnborough curriculum is more than the exam results. We want our students to develop themselves so they feel ready to meet the demands of a changing world with confidence. These transferable skills are developed by the Prospects Diploma which helps students to identify, develop and log their employability skills. They do this via work experience, volunteering and enrichment.
Central to the ethos of the College is pastoral support delivered through a team of specialist Personal Tutors, who are all experienced and successful teachers. They provide the essential one to one support that students need at this challenging time in their lives and they are also the point of contact for parents and guardians. There is also a team of counsellors who provide support for students who require it.
We are an ambitious college, with high aspirations for students and ourselves. I am proud to be the Principal of an establishment which inspires and challenges young people.
You can watch my 'Welcome to Open Days' film below.
Catherine Cole, Principal