In 2019, our fantastic students achieved a 99.2% pass rate! Nationally, the A* to E pass rate is 97.6% - not only have our students achieved well above the national average, they have maintained the phenomenal achievements gained by Farnborough students over the past 11 years!
Although nationally the percentage of students achieving A grades or higher has fallen to 25.5%, at Farnborough an astonishing 30.7% of all A level grades were awarded at A* to A.
Vocational results are equally impressive, with a 96.9% pass rate. 91.6% of students achieved high grades, an amazing 10% increase from last year!
Value Added (for 2018)
Farnborough's achievements, when looking at the Value Added (VA) figures, show that our students make outstanding progress from their starting point (the VA measurement analyses a student's progress from their achievements at GCSE to their final A level grades).
The VA figures show that 1011 out of 4395 A levels were graded one grade higher when taken at the College than if they had been taken at a college or school sixth form achieving the national average.
Another way of looking at this is to say that students in average colleges who are working at the top of a grade would have achieved the next grade higher at Farnborough - for example, a student in another college working at a B+, would have achieved an A if they had come to us.
We are delighted that the hard work of our students and teachers has been recognised in the Department for Education's A level performance measures. Post-16 educational institutions are now assessed by five distinct measures; progress, attainment, retention, English and maths as well as destinations. These new accountability headline measures aim to give a full picture of how colleges are performing, taking account of a variety of factors. A summary of the DfE performance measures can be seen below: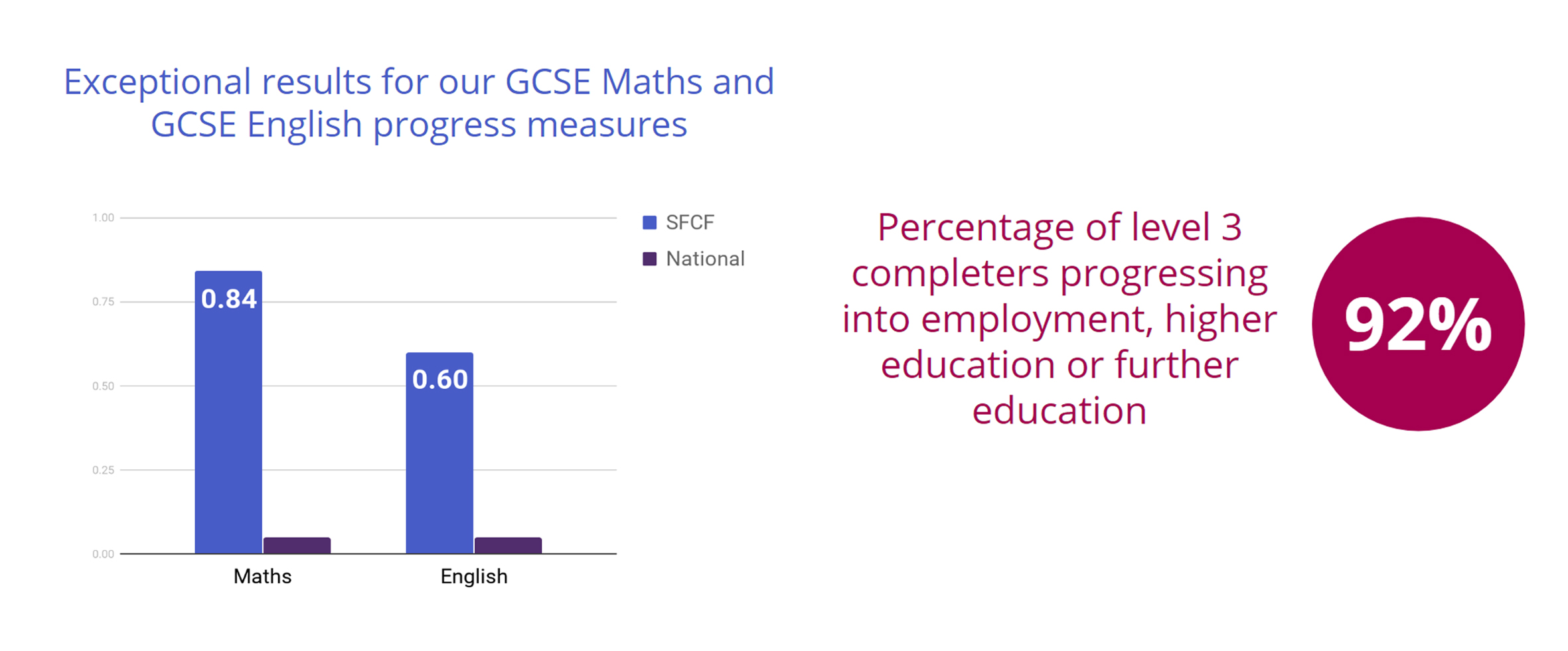 Previous Results
Click for 2018 results by subject:
AS Results A2 Results BTEC/Cambridge Technicals
See below for past results by subject: