There are several transport options to get to College. Some providers offer special rates for students travelling by bus or train. This page gives information about the most popular routes, but it is important that you research your proposed route to ensure that you get the best value.
Transport application forms are available for first year students at the back of your Getting Ready booklet which you will receive when you attend Getting Ready Day. If you do not attend or are a second year student, you can get an application form from Student Services.
Travel by bus
Stagecoach bus passes are available at a discounted rate. They can also be used outside of College hours and in the holidays.
You can buy your passes online from here using the following steps:
Select 'Student Tickets' from the menu options
Type in the College's postcode, GU14 8JX
Select one of the 'Farnborough 6th Form' ticket options from the list
When ordering, you will need to have your College ID number to hand (your log in will be the last five digits).
Information about routes and prices is available here.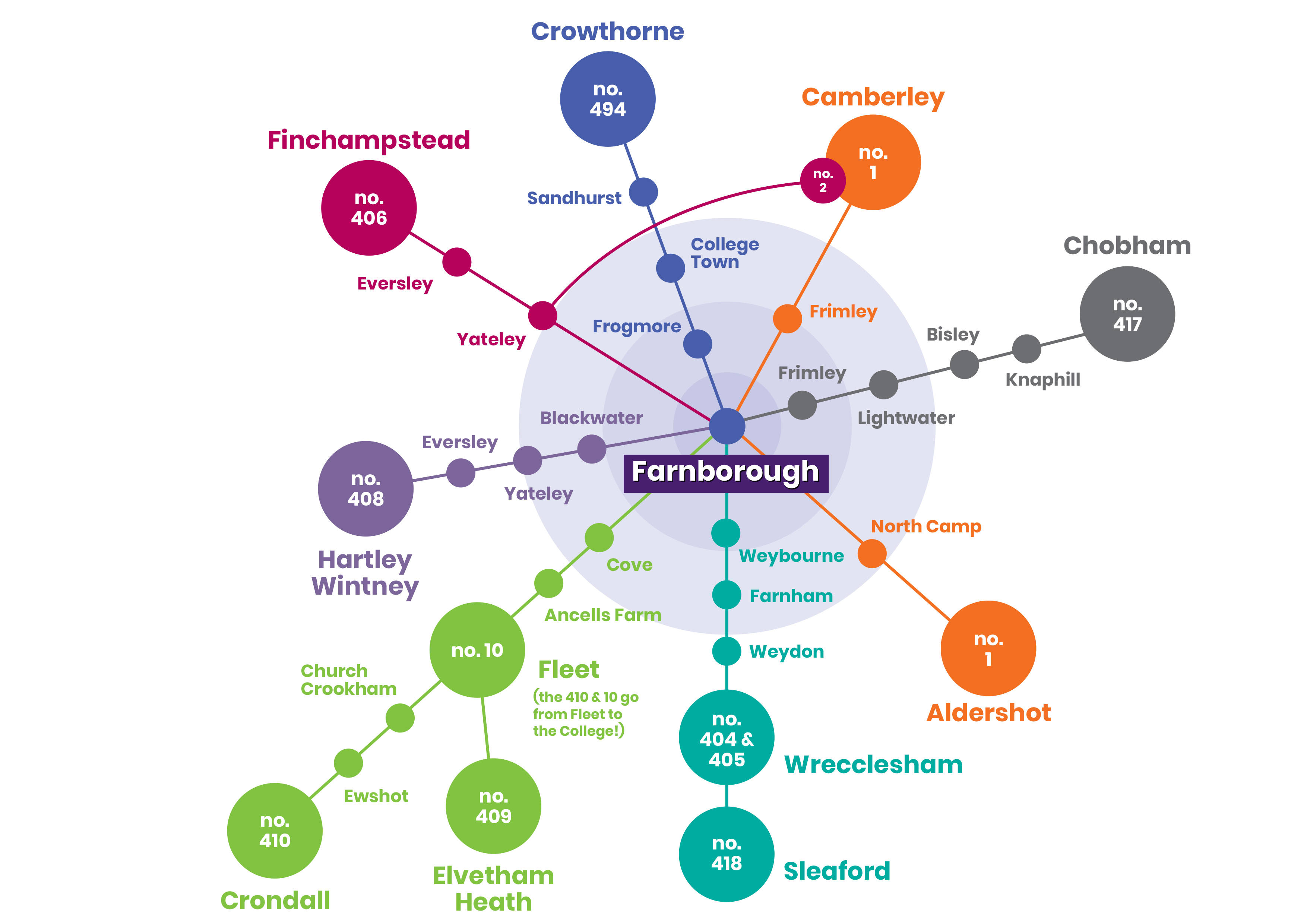 Travel by train
There are three train stations within walking distance of the College; Farnborough Main, Farnborough North and Frimley.
The Department of Transport have launched a new discount scheme which gives a 50% discount on rail travel for 16 and 17 year olds. The pass costs £30 and can be purchased here.
You can also take advantage of the favourable rates agreed for our students and flexible payment options offered through the College. Train passes can be purchased from Student Services. Passes will be valid for the designated route and can also be used at weekends and during College holidays.
For more information about routes and prices click
here.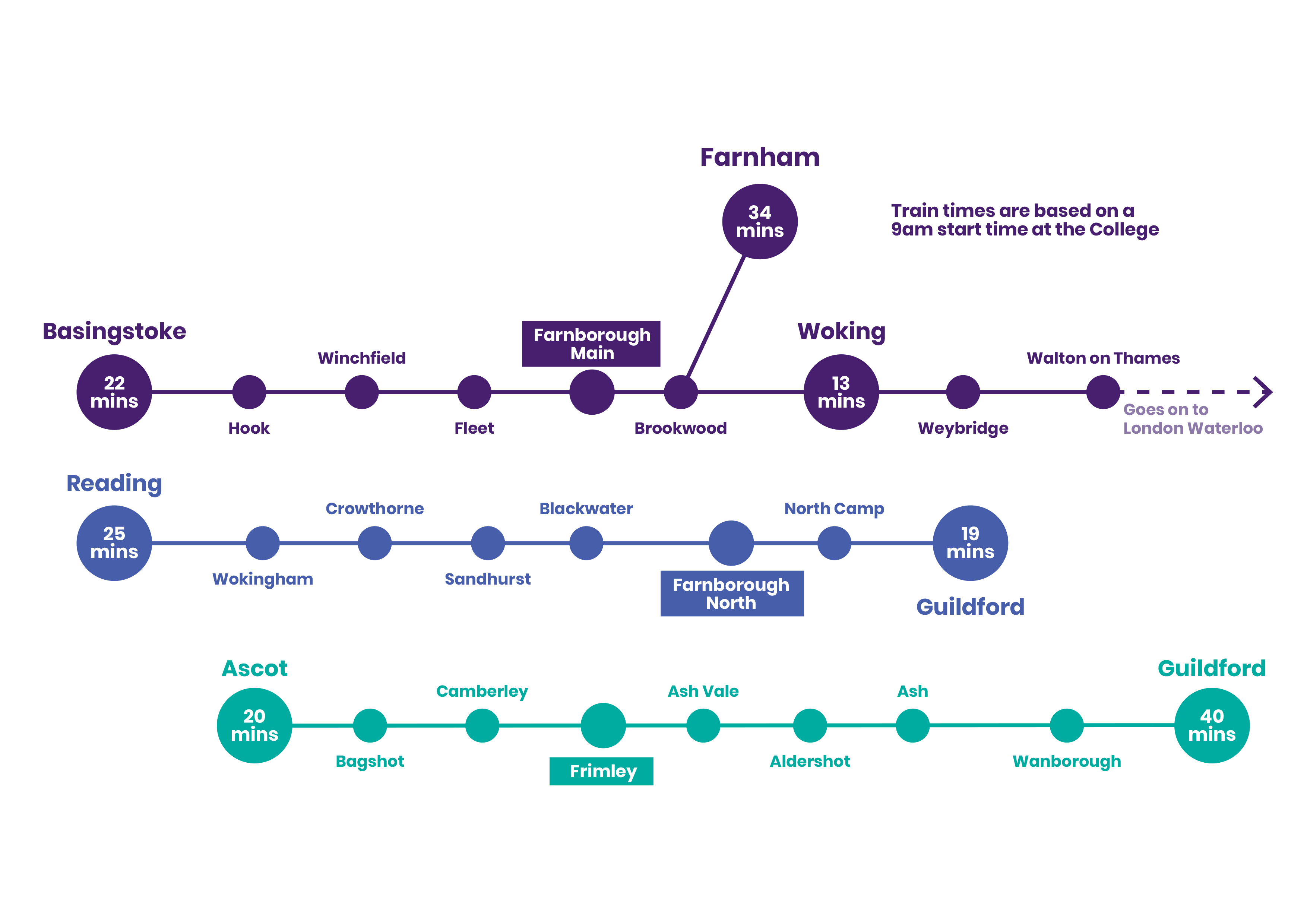 Surrey Student Fare Card Scheme (for students who travel from Surrey)
Offered to full time students aged between 16 and 18 living in one of the 11 boroughs/districts of Surrey, the Surrey County Council scheme allows travel on buses or trains at reduced rates to and from College. The cost of the Student Fare Card is £25 and is valid from the start of September until the end of the following August.
For more information and to apply, please visit the Surrey CC website .